ID: 63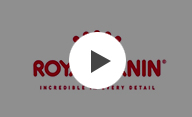 Perfecting Puppy Preschool®
The Official 5 Part Webinar Series on Running Puppy Preschool® in Your Clinic - ROYAL CANIN are excited to announce a 5-part webinar series on the official guide to running the ideal Puppy Preschool®. Dr Kersti Seksel (the pioneer of 'Puppy Preschool®' globally) will be joined by Dr Jess Beer as every Puppy Preschool® class is discussed in detail.

Occurring every Thursday evening this November, attendees who join for each of the 5 live events will receive a certificate as an official Puppy Preschool® host! These events are brought to you exclusively by ROYAL CANIN® as we look to support you in ensuring your Puppy Preschool® is relevant, fun and up to date. Join up to the series today by registering below.


This week...
In this first session Dr Kersti Seksel & Dr Jess Beer look answer some important questions including why running these classes is so important. What do you need to run the classes and where should they be run? Who should attend and how should classes be promoted? How do you deal with common problems such as - disruptive clients and children, or puppies, language barriers? This session will also involve dispelling some myths in dog training, including wolf pack alpha. We then take a look at the developing puppy brain and the most recent scientific discoveries in canine cognition, including 'Miklosi research' as well as 'typical' and 'non-typical puppies' and the risks of punitive or aversive training techniques.

Dr Kersti Seksel is a boarded veterinary specialist in behavioural medicine in the Australian, American and European Colleges and Adjunct Associate Professor at Charles Sturt University, Wagga Wagga NSW. She is a Fear Free Certified Professional.

She is fascinated by animals and why they do what they do. She is passionate about helping people understand animals better so she can improve the lives of people and their pets.

Kersti pioneered Puppy Preschool® and Kitten Kindy® classes, teaches the distance education course in Behavioural Medicine for CVE (University of Sydney). She presents at conferences nationally and internationally, runs webinars, writes text book chapters, has written a book Training Your Cat, is a regular presenter on radio and TV and is a consultant on VIN.

Dr Jess Beer has more than 15 years of experience in companion animal clinical practice and has worked in the United Kingdom and New Zealand, as well as donating her time to charities in around the world.

In 2014, Jess gained her Membership of ANZCVS in Veterinary Behaviour, and since then has been practising in general practice and charity rescue organisations and, through her business, 'Kiwi Vet Behaviour', as a private behavioural consultant.

Jess is regularly invited to speak at tertiary training institutions and private veterinary clinics, teaching animal behaviour & low stress handling techniques. She has also been a regular veterinary behavioural expert on NZ radio and television. Jess is a great believer in preventative veterinary health care, which includes resolution of behaviour problems in companion animals, by providing compassionate and scientifically based puppy and kitten programmes to pet owners.